ISJR Conference 2018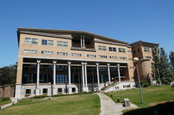 The 17th biennial meeting of the International Society for Justice Research (ISJR) 25-28 July, 2018, at the Emory University, Atlanta, GA. 
The biennial conference of the International Society for Justice Research (https://www.isjr.org/) will be held July 25-28, 2018 in Atlanta, Georgia. The hosts (Emory University, in conjunction with Georgia State University and the University of Georgia) invite submissions. The theme, Interrogating Injustice, will highlight issues related to race and to the distribution of health care resources. Scholars from an array of disciplines whose work touches upon social justice concerns from both basic and applied perspectives are encouraged to submit their research for presentation. Access the submission portal here after November 15, 2017. Scholars may submit individual papers, posters, or paper symposia that include 4 related papers from individual scholars (or 3 papers and a discussant). Submissions close February 1, 2018. For submission and other conference details (e.g., registration, accommodations, travel), please visit http://sociology.emory.edu/isjr2018.
---
Call for Papers
---
Pictures of ISJR 15th Biennial Conference 2014, New York
---