ISJR Conference 2020 - Postponed to July 2021
Due to the global crisis and countermeasures being deployed to combat the spread of the Covid-19 virus, the 18th International Society for Justice Research (ISJR) conference will be postponed to July 2021.
As a global community dedicated to social justice, we want to do not only what is best for our society and our members, but also what is socially responsible and fair to other. In the current situation this includes avoiding unnecessary travel and large gatherings until the risks are reduced to an acceptable level.
The 18th biennial meeting of ISJR will take place in July 2021 at Católica-Lisbon School of Business & Economics in Lisbon, Portugal. In addition to maintaining the same venue, so far as possible, the same registration fees, conference theme, housing arrangements, and submission and registration systems will be maintained. 
This year we accepted 110 papers and 12 symposia for presentation. We hope to also receive a large number of quality submissions for the rescheduled conference, in response to a new call for papers.
If you have any questions, please do not hesitate to reach out to the organizers at INFO@ISJR2020.ORG or isjr2020@ucp.pt, and check for updates at https://www.isjr2020.org/.
---
ISJR 2020 conference web site is now open and can be found at http://isjr2020.org/.
Visitors to the website can already get most of the information they need, and are able to submit abstracts and register. Some content on the website is not yet complete (e.g., the page for the Doctoral Consortium), but the conference organizers are working to get it all up as soon as possible.
When you press Register and follow the links, you will be taken to a separate registration website where you can select registration type, make a payment, retrieve your invoice, and also find accommodation and optional excursions.
The previous website listed in the Call for Papers is still up, in the CATÓLICA-LISBON web structure, and the Call for Papers can still be viewed there in full: https://www.clsbe.lisboa.ucp.pt/isjr-conference-2020. This page will shortly link to the official website.
You can find important dates if you scoll down on http://isjr2020.org/conference/ . And you can submit your abstract at http://isjr2020.org/abstract-submissions/.
The conference organizing team apologizes for the delay, but they had some unexpected bureaucratic hold-ups at their end. I know that they're putting in a great amount of effort, and the website will continue to be updated and fine-tuned.
The conference is shaping up to be great, and I thank the organizers volunteering to put in the herculean effort needed to get the conference up and running!
---
Call for Papers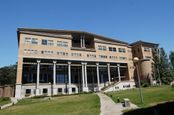 Paper, poster, and symposium submissions are invited for the ISJR Conference 2020. The 18th biennial meeting of the International Society for Justice Research will be held July 7-10, 2020 at Católica-Lisbon School of Business & Economics, Lisbon, Portugal.
The theme, Exploring Justice: Terra firma and terra incognita, is intended to encourage submissions investigating established areas of research as well as areas of research that are less explored. Basic and applied research relating to social justice is welcomed, from a range of disciplines, in a setting enriched by Portugal's history of exploration and discoveries.
Research that is more terra firma would tend to build on existing constructs, frameworks, models, and paradigms, It would frequently examine consequences of known types of social justice and use established methodologies. Terra firma topics could include timeless issues such as just world beliefs, social equality, ethical reasoning, and organizational justice, and a range of consequences of social justice.
Research that is more terra incognita is likely to focus on less explored topics, use novel methodologies, identify fresh perspectives and questions relating to social justice, and propose new antecedents of social justice. Terra incognita topics could include research exploring environmental, intergenerational, or ageist justice, or relating to neuroscience, physical and mental health, intersectional identity, or nudging justice.
Of course, topics can introduce novel and unexplored aspects to familiar terrain, and extend solid foundations developed in one area to less explored territories. The key requirement is that papers contribute to our understanding of social justice issues, either by deepening our understanding in established areas or by extending and challenging existing approaches to social justice – or both.
Submission Details
Scholars may submit individual papers for which only a maximum 500-word abstract is required.  Scholars may also submit paper symposia, including 4 individual papers and a discussant. For symposia, organizers should submit an overview abstract (up to 250 words), which may be included in the conference program, plus maximum 250-word abstracts for each individual paper.
Key dates and deadlines
November 1, 2019 - Submission portal opens
February 29, 2020 - Submit title and abstract (500-word maximum) for paper and symposia.
March 1, 2020 - Registration opens
March 20, 2020 -  Receive notification of acceptance of abstracts.
June 1, 2020 - Submit final papers, developmental (8-10 pages) and symposia proposals.
Conference Information
Further details to follow on the detailed timetable and keynote speakers, as well as the optional excursions and events, including the gala dinner. Accommodations will be available on a first-come first-served basis at a range of 3, 4, and 5-star hotels in downtown Lisbon or closer to Católica-Lisbon.
For further inquiries, see: our page at the Católica-Lisbon website, ISJR's website, or please email isjr2020@ucp.pt.
---
Pictures of ISJR 15th Biennial Conference 2014, New York
---