"Justice is the first virtue of social institutions, as truth is of systems of thought."  John Rawls, A Theory of Justice (revised edn, Boston MA: Harvard University Press, 1999), p. 3


Welcome!
Who we are
The International Society for Justice Research (ISJR) is an interdisciplinary organization dedicated to research on justice and related phenomena of morality and ethics. Justice is a concept with vast relevance to social life and can be studied at various levels of analysis, including intraindividual processes and individual decision-making, interpersonal and intergroup relations, organizations and institutions, as well as society, politics, and culture. ISJR fosters international and interdisciplinary collaboration and promotes exchange of new ideas, research, and theories relevant to justice and related phenomena. ISJR facilitates such collaboration and exchange through the conduct of biennial scientific conferences, the publication of a scientific journal (Social Justice Research), regular newsletters, and informal discussion by means of a listserv.
We invite all scholars interested in justice or related areas of research to join the International Society for Justice Research and get involved in the Society's activities.
---
News and Announcements
---
ISJR Book Series
As you may know, ISJR is hosting a book series titled "Perspectives on Justice and Morality" in collaboration with (and published by) Oxford University Press. Until now, three books have been published in the series:
 "Unequal Foundations: Inequality, Morality, and Emotions across Cultures" (Hitlin & Harkness, 2017)

"The Moral Punishment Instinct" (Van Prooijen, 2018) and

"Why People Radicalize: How Unfairness Judgments are Used to Fuel Radical Beliefs, Extremist Behaviors, and Terrorism" (van den Bos, 2018)
And, hopefully, more books are yet to come! As ISJR's new book series editor (succeeding Carolyn Hafer, who has done a marvelous job as "midwife" for the three books mentioned above), I would like to draw your attention to the series and to make you consider the possibility of writing/editing a book yourself!
Ideally, the book series covers the most recently discussed and most relevant topics in the field of justice and morality research. Since the field is interdisciplinary in nature, the book series should reflect the breadth of disciplines covering the field of justice and morality research (i.e., psychology, sociology, business, political science, law, criminology, history, and economics).
Topic-wise, there are no restrictions or preferences as long as the work published in the series is research-based (as opposed to opinion-based) and ‒ if it is based in primary research ‒ commits to "best-practice" standards in the respective discipline. Apart from that, any topic that is relevant for scholarly and/or societal discourses about justice and morality is appropriate. Both authored books and edited volumes are suitable for the series. Stylistically, books appearing in the series should be directed toward a broad audience ‒ not only scholars, and certainly not only scholars in your specific field.
If you have an idea for a book that you would like to discuss, don't hesitate to contact me (mario.gollwitzer@psy.lmu.de). In addition, you may also want to check out the relevant documents on the publisher's website, that is, the proposal submission policy and the author guidelines.
Looking forward to hearing more about your ideas for the book series!
Mario Gollwitzer
---
ISJR Conference 2020
The 18th biennial meeting of the International Society for Justice Research will be held July 7-10, 2020 at Católica-Lisbon School of Business & Economics, Lisbon, Portugal.
---
Note from the President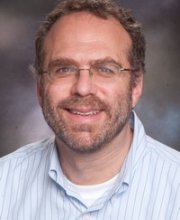 Dear ISJR members,
This is my first note to everyone in my role as President-Elect.  I have little to say in a formal capacity, but I just wanted to take an opportunity to thank everyone for your support.  I'm looking forward to the next few years as being part of the ISJR Executive.  Not much has fallen on my plate thus far, but two things are "in the works."  The first is that I am actively seeking a host for the 2020 conference.  I've had some good (e-mail) conversations, and am enthusiastic about the possibilities.  The second is that I'll be sending you all another e-mail as a more formal call for nominations for ISJR secretary and treasurer.
Thank you again for your support, and I hope everyone has a great 2018.  I'll see you all in Atlanta this coming July.
Cheers,
Michael Platow
---
Announcement of ISJR's 2018 award winners (lifetime achievement & early career contribution)
Dear members of ISJR,
The International Society for Justice Research (ISJR) wishes to announce the recipients of its 2018 awards:
The ISJR Lifetime Achievement Award for 2018 goes to Allan Lind!
The ISJR Early Career Contribution Award for 2018 goes to Jaime Napier!
Congratulations to both award winners!
On behalf of the executive board and the early career award committee,
Thomas Schlösser
Secretary of International Society for Justice Research
---
Michael Platow ISJR President-elect
This is to inform you that Michael Platow is the new president-elect of ISJR. He won the election with an overwhelming majority. He will be member of the ISJR executive board effective immediately, and his presidency will start at the 2018 ISJR meeting in Atlanta.
---
Morton Deutsch passed away
---
ISJR Conference 2018
Dear ISJR Members,
We now know the dates for the 2018 ISJR conferecne, which will take place at Emory University, Atlanta, GA. The dates are confirmed at July 25 to 28, 2018. Please mark these dates in your schedule! In the next few months, more details about the conference will follow.
Best wises,
Jan-Willem van Prooijen
---
Newsletter
---