"Justice is the first virtue of social institutions, as truth is of systems of thought."  John Rawls, A Theory of Justice (revised edn, Boston MA: Harvard University Press, 1999), p. 3


Welcome!
Who we are
The International Society for Justice Research (ISJR) is an interdisciplinary organization dedicated to research on justice and related phenomena of morality and ethics. Justice is a concept with vast relevance to social life and can be studied at various levels of analysis, including intraindividual processes and individual decision-making, interpersonal and intergroup relations, organizations and institutions, as well as society, politics, and culture. ISJR fosters international and interdisciplinary collaboration and promotes exchange of new ideas, research, and theories relevant to justice and related phenomena. ISJR facilitates such collaboration and exchange through the conduct of biennial scientific conferences, the publication of a scientific journal (Social Justice Research), regular newsletters, and informal discussion by means of a listserv.
We invite all scholars interested in justice or related areas of research to join the International Society for Justice Research and get involved in the Society's activities.
---
News and Announcements
ISJR Conference Site
---
Note from the President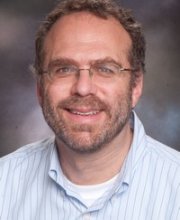 Dear ISJR members,
This is my first note to everyone in my role as President-Elect.  I have little to say in a formal capacity, but I just wanted to take an opportunity to thank everyone for your support.  I'm looking forward to the next few years as being part of the ISJR Executive.  Not much has fallen on my plate thus far, but two things are "in the works."  The first is that I am actively seeking a host for the 2020 conference.  I've had some good (e-mail) conversations, and am enthusiastic about the possibilities.  The second is that I'll be sending you all another e-mail as a more formal call for nominations for ISJR secretary and treasurer.
Thank you again for your support, and I hope everyone has a great 2018.  I'll see you all in Atlanta this coming July.
Cheers,
Michael Platow
---
Announcement of ISJR's 2018 award winners (lifetime achievement & early career contribution)
Dear members of ISJR,
The International Society for Justice Research (ISJR) wishes to announce the recipients of its 2018 awards:
The ISJR Lifetime Achievement Award for 2018 goes to Allan Lind!
The ISJR Early Career Contribution Award for 2018 goes to Jaime Napier!
Congratulations to both award winners!
Both awards will be officially presented at the 17th biennial conference of ISJR, 25-28 July, 2018, in Atlanta, USA, at which both award winners will give their award address.
On behalf of the executive board and the early career award committee,
Thomas Schlösser
Secretary of International Society for Justice Research
---
ISJR Conference 2018 - Atlanta
Conference Information
July 25-28, 2018 - Emory University, Atlanta, GA
The biennial conference of the International Society for Justice Research (https://www.isjr.org/) will be held July 25-28, 2018 in Atlanta, Georgia. The hosts (Emory University, in conjunction with Georgia State University and the University of Georgia) invite submissions. The theme, Interrogating Injustice, will highlight issues related to race and to the distribution of health care resources. Scholars from an array of disciplines whose work touches upon social justice concerns from both basic and applied perspectives are encouraged to submit their research for presentation. Access the submission portal here after November 15, 2017. Scholars may submit individual papers, posters, or paper symposia that include 4 related papers from individual scholars (or 3 papers and a discussant). Submissions close February 1, 2018. For submission and other conference details (e.g., registration, accommodations, travel), please visit http://sociology.emory.edu/isjr2018.
---
2017 Early Career Contribution Award: Call for Nominations
The ISJR's Early Career Contribution Award is presented biennially to an individual member of the society. Members of ISJR are asked to nominate excellent young justice scholars for this award. The recipient of this award may not have held a PhD for more than 10 years (as of the date nominations are due). The award winner is invited to present an address at the upcoming ISJR conference in Atlanta, July 25th to 28th 2018.
How to apply:
Nominations should include full name of nominees, a detailed statement explaining the accomplishments of the young scholar and his or her CV, including a publication list, and copies of the five most important publications for the candidate's research program.  Self-nominations are welcome. Please send your nominations, with "ISJR Early Career Contribution Award" in the subject line, to the Secretary of ISJR, Thomas Schlösser, t.schloesser@uni-koeln.de.
Deadline for nominations is November 26th, 2017.
Nominations will be reviewed by a panel of three scholars, who will then recommend a winner to the Executive Board. The award winner will be announced by December 11th, 2017.
Best regards,
Thomas Schlösser
(ISJR Secretary)
---
Michael Platow ISJR President-elect
This is to inform you that Michael Platow is the new president-elect of ISJR. He won the election with an overwhelming majority. He will be member of the ISJR executive board effective immediately, and his presidency will start at the 2018 ISJR meeting in Atlanta.
---
Morton Deutsch passed away
---
ISJR Conference 2018
Dear ISJR Members,
We now know the dates for the 2018 ISJR conferecne, which will take place at Emory University, Atlanta, GA. The dates are confirmed at July 25 to 28, 2018. Please mark these dates in your schedule! In the next few months, more details about the conference will follow.
Best wises,
Jan-Willem van Prooijen
---
Newsletter
---